A Voter's Guide to Election Day
November 3, 2018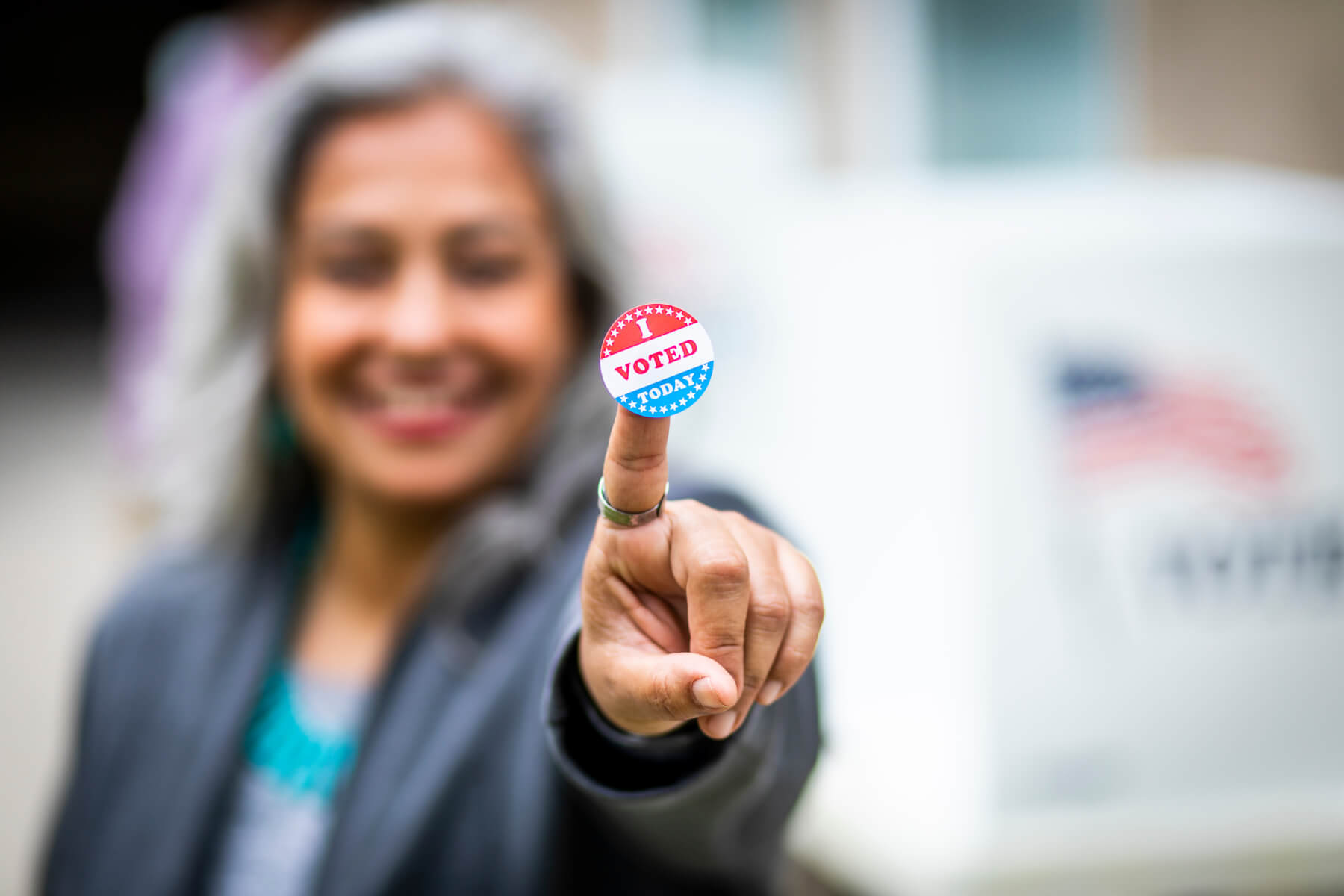 With Election Day coming up on November 6, it's time to make a plan for voting. For many Americans, voting can be confusing and even intimidating. Familiarizing yourself with the procedures in your state helps ensure that nothing stops you from voting on Tuesday.
A 2010 study found that voter turnout is nine percent higher among people who, before election day, make a plan to vote. As part of our commitment to increasing voter turnout this election cycle, we've put together a guide for getting to the polls.
Check Your Registration Status
While voter registration deadlines have passed in most states, some states allow voters to register up until November 6. In North Dakota, voters do not have to register at all – they can simply show up to the polls with an ID.
Even if you're an active voter – even if you recently voted in the primaries! — it's important to double check your registration status before election day to ensure that your information is correct.
Find Your Polling Place
Voting locations can be just about anywhere: schools, libraries, town or city halls, houses of worship. Once you've checked your voter status, it's important to know where to go to cast your ballot. Take a moment to figure out how long it will take you to get to your polling place, and if there are any logistics that might make it difficult. Is there a place to park? Can public transportation get you there easily? Will you need a wheelchair accessible entrance?
Educate Yourself on the Candidates and Ballot Measures
Ballots have an overwhelming amount of information. Depending where you live, you may be voting not only for candidates but also on ballot measures – proposals that voters can directly approve or reject. These ballot measures can cover just about any topic and often require a "yes" or "no" vote.
Luckily, some states allow you to view a sample ballot before heading to the polls so you can educate yourself in advance. To find out if your state offers a sample ballot before election day, visit Headcount or Ballotpedia.
Know Your Voting Rights
The rules aren't always straightforward – just ask Justin Timberlake, who landed in hot water a few years ago for taking a selfie with his ballot. That's why it's important to know your rights as a voter at the ballot box. It's also important to know what resources are available if you think those rights are being violated. Here are a few:
Check Your Ballot
Once you've filled out your ballot, give it a quick once-over to make sure everything is correct. If you are using an electronic machine to vote, confirm (if possible) that it has accurately captured your vote.
In the 2014 midterm elections, 64 percent of Americans didn't vote. Active citizenship is at the core of a representative democracy. There is more to citizenship than voting, of course, but it is the most important place to start.
# # #
This article originally appeared in the November 3, 2018 issue of Wide Angle, our regular newsletter designed, we hope, to inform rather than inflame. Each edition brings you original articles by Common Ground Solutions, a quiz, and a round-up of news items — from across the political spectrum — that we think are worth reading. We make a special effort to cover good work being done to bridge political divides, and to offer constructive information on ways our readers can engage in the political process and make a difference on issues that matter to them.